Totem Equipment & Supply has made its mark in Alaska since 1961, keeping thousands of workers and job sites warm with its heaters and supplying job sites statewide with critical equipment. Totem Equipment & Supply was opened in Anchorage in 1961 and was founded by President and CEO Cliff Huston and wife/ business partner Allie Huston.
Today, we continue under a management team headed by President Mike Huston, Comptroller Jessica Huston and Sales Manager Jake Huston. We are proud to claim a second- generation success story with the 3rd generation now also on board. Totem has become more than Alaska's leading equipment distributor, in 1993 Totem Rentals, Inc. was opened as a full service rental company.
The innovative thinking at Totem has given birth to a full fabrication facility, manufacturer of the famous Totem 10 self contained heater trailers. These units are manufactured right here in Alaska and have been popular internationally since the 1970's. We are proud of our Made in Alaska products and continue to make our mark here in our great state and beyond with new products such as fully contained pressure washer trailers, dump trailers, light tower trailers and much more.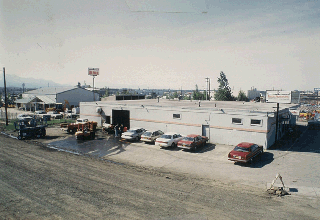 Cliff Huston and Allie Huston
Founders
Mike Huston
President/Owner
Jessica Huston
Accounting Manager
Jake Huston
Sales Manager
PROVIDING ALASKA WITH CONSTRUCTION EQUIPMENT SINCE 1961